Welcome to the world of dog listening
Take the lead-gently the Dog Listener's way. Call Louise Pay, a highly recommend Dog Listener 925-487-9386.
In- Home Consultation

. Louise will come to your home, it is important to meet at your home where you and your dog act naturally. Everyone who interacts with your dog on a regular a basis should be there, although very young children do not have to be present. Please allow two to fours hours consultation (Louise will stay until you feel confident with the method). This gives you time to talk about your concerns and allows Louise to observe your dog(s) in their home environment. Working with your dog's personality and changing their reaction to the environment they find themselves in.

The consultation is about helping your dog succeed, and asking your dogs for their willing cooperation.

Louise will explain and demonstrate the key elements of Amichien Bonding. Provide a training/behavior shaping plan to be followed after the consultation, a plan that will guide you all. Every dog is different, and if you have more than one dog the plan is written with every dog in your pack in mind.
Life long support is very a important part of the consultation, please use this.

Often during the early period your dog will "ask" questions by challenging the new hierarchy. The key to a successful long term relationship is patience and consistency. This is not a quick fix, the longer the bad behavior has been going on, the longer it takes to change it. Louise will be there to support you, every step of the way days, weeks, months & years later. call 925-487-9386.
Please be aware that illness effects your dog's behavior, sometimes badly. Check with your dog's vet, if there has been a sudden change.
Please consider reading the book, "The Dog Listener" by Jan Fennell

. This might save you the cost of a consultation. Reading the book is not a requirement before a consultation, just an option for you to consider. Most Libraries have at least one copy.
Not sure if you need a consultation. To talk about the concerns that you have for your dogs, call

925-487-9386.

There is no pressure to book a consultation. Some insurance companies will pay for the consultation.
Canine communication and human education; Amichien Bonding. Amichien Bonding Technique.
Dog Listener- Jan Fennell The original Dog Listener, invites us to become Dog Listeners, we do not buy franchises. Dog Listeners are expected to continue to learn/train to remain part of Jan's team. We all consider ourselves very fortunate to belong to an organization with such high standards.
Rescue group and organizations. Louise does not charge rescue groups when helping dogs in foster care or after adoption, this must be a group referral and not from the adopter/foster. Workshops for foster, rescue & other organizations, no charge.
Helping you understand your dog's behavior and change it without force or gadgets. Take the lead from your dog and have a better relationship with your friend. Louise Pay dog behavior specialist San Francisco Bay Area CA.
Dog Listener Louise Pay, helping you to read your dog, understand your friend & change the behavior. In home Dog Training East Bay Area & Bay Area Dog Training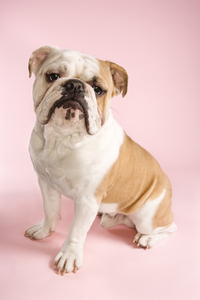 Dog Behavior Problems. Ask, a Dog Listener. Learn how to get willing cooperation from your best friend. Dog trainer based in San Ramon. Using Amichien Bonding, the gentle way to have the right relationship with your dog. Jan Fennell Highly Recommended Associate Dog Listener Louise Pay San Francisco Bay Area CA. Alameda & Contra Costa County Dog Trainer.
Amichien dog training system.
Louise Pay, the East Bay Dog Listener. Dog Behaviorist. For advice & help please call 925.487.9386.
Learn to take the lead in a gentle way; without dominating your friend, by understanding your dog (they are all different) & then shape the right behavior.
Trained by Jan Fennell, The Dog Listener. Louise is a dog behavior specialist, certified bonded & insured. Based in San Ramon, in the San Francisco East Bay.
A Highly Recommended Dog Listener. Giving life time support to clients.
Dog training in the San Francisco East Bay Area.